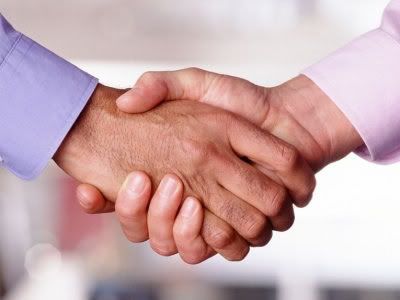 Written by: Joel Miller
Establishing a business could be one of the most rewarding decisions you could make. However, the path to entrepreneurship is often rocky, especially in the beginning stages. Thankfully, there are plenty of resources, tutorials, and articles online that can assist you in every step of the business planning process.
There are also several events out there that are designed to connect aspiring entrepreneurs with mentors, potential partners, and colleagues. Explore your current professional network and see if there's anyone that can point you to the right direction. You can also visit your local Chamber of Commerce to see if they have any events or activities for people looking to start a business.
Additionally, before taking the plunge, you need to some crucial steps to ensure that your venture is off to a good start. Check out the tips below:
Do a study on your industry – Don't quit your day job before testing your business idea first. Even if you, your family, and your friends all think that your idea is the best thing that happened since sliced bread, it's wise to test the market first if your product or service will sell. Determine your target audience and conduct a survey to see if there really is a need for your product or service. If you invented something, come up with a good prototype and exhibit it in events or shows to see if it will be well-received. The main point here is you need to test the waters first, before diving into a full-fledged business. After all, the last thing you want to happen is to officially launch your product or service only to find out that the market doesn't have a need for it.
Decide on the type of business that you need to establish – Are you going to put up a Sole Proprietorship, a corporation, or a Limited Liability Company (LLC)? The answer to that depends on size and scale of your business as well as the products or services that you're selling. As its name implies, a sole proprietorship is a type of business that's owned and run by one individual. Note that there is no legal distinction between owner and the business. A corporation on the other hand is composed of two or more people that act as a single entity. A corporation has a separate legal identity and has its own distinct privileges from its members. An LLC is an entity that created under state law that can protect you from personal liability. This means that in the event that your business loses money or is sued, your personal assets are safe (as opposed to a sole proprietorship where there is no legal distinction between your assets and your business).
Trademarks, Patents, & Copyrights – If your business involves your original ideas or inventions, then you may want to look into patents, copyrights, and trademarks to protect your intellectual property. While the three items mentioned above are similar, they each have certain distinctions. A copyright protects authors or creators of original works such as books, and songs, and it grants exclusive rights to publish these works. Note that a copyright only protects the expression of ideas, and not the ideas themselves. A trademark is a symbol, word, or phrase that's legally registered or established by use as representing a company or product, and gives legal protection against those that use trademarked terms without the owner's consent. A patent on the other hand grants an individual or an investor the rights to use or sell an invention.
Find a mentor – It's always great to have a go-to person to seek advice from when you're venturing into entrepreneurship. Ideally, this is someone who's in the same business as you want to be. Of course, people in the same field as you are can count as your competitors, so to avoid any conflicts, pick someone who has a business in another state or who caters to a different segment.
Research, research, research! – While experience is still considered as the best business professor, hitting the books (or in this case, hitting the World Wide Web) can mentally prepare you for your venture or at the very least answer any technical questions about starting the business.
The websites below serve as excellent resources for aspiring entrepreneurs. They offer advice, services, and how-to's that can effectively guide you in your business venture.
SBA.gov – The US Small Business Administration (SBA) has a great section all about starting a business. The section even gives a step-by-step guide that covers the legal and financial side of setting up shop.
SCORE – Considered as one of the best sources for free business advice and mentorship, SCORE is a non-profit organization that's "dedicated to entrepreneur education and the formation, growth and success of small business nationwide."
IRS – There are certain taxes that come with starting a business. This section of the IRS website provides an overview of federal tax information for those of want to start a business.
Better Business Bureau – The BBB doesn't just provide consumers with business information; it also gives business owners valuable advice and how to become better entrepreneurs. Check out the BBB research library and see if you can pick up any tips about becoming a good business owner.
FTC Business Center – The Federal Trade Commission has an online Business Center that offers valuable resources on various aspects of running a business, including finance, marketing, privacy & security, as well as legal issues.
Entrepreneur – This website isn't just for existing business owners; Entrepreneur.com actually has a lot of excellent pages on starting a business. The site offers detailed articles on writing a business plan, financing a start-up, running a home-based business, and more.
Inc.com – To secure your business's future, you have to keep up with the times and embrace modern innovation. Inc.com publishes the latest news on technology and how it affects businesses.
LegalZoom – If you've already decided on the type of business that you're going to establish, be sure to check out LegalZoom. This site offers online services to assist users in starting various types of businesses, including LLCs, Corporations, Non Profits, Sole Proprietorship, and more. All you have to do is fill out some forms, and LegalZoom will handle all the necessary documents and submit them to the right government entities.
Admedia Services & Resources
cost per acquisition || xml search feed || thank you network || pay per click banners || online advertising rates || what is retargeting || targeted online advertising || cost per view advertising || text advertising || affiliate advertising network